*Several* Women to Know: The Furies
Let's have fun so we don't go mad in male supremacist, heterosexual America. — Charlotte Bunch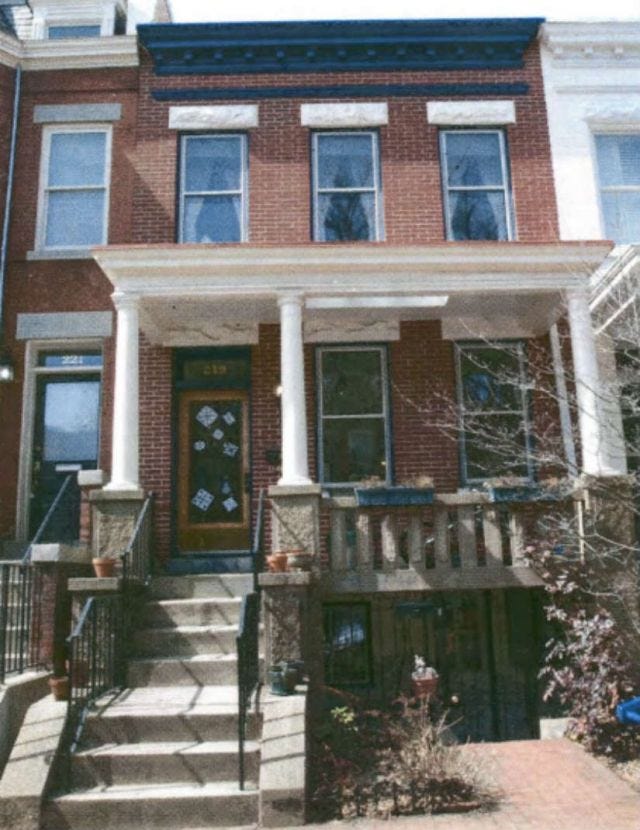 (image via National Parks Service)

Between 1971 and 1973, 12 women lived in a DC rowhouse as "The Furies," a lesbian collective dedicated to publishing two feminist publications -- "motive" and the eponymous "the furies" -- and discussing the then-infant ideology of lesbian-feminism.

Notable members like Charlotte Bunch, Ginny Berson and Rita Mae Brown joined the group early on, naming it after the Greek myth of "Furies," Medusa-like goddesses with vengeful tempers and red eyes. As Ginny wrote in the first issue of "The Furies," "We call ourselves the Furies because we are angry. We are angry because we are oppressed by male supremacy." Early issues included essays, articles and poems, like this one from Judy Grahn:
I'm not a girl
I'm a hatchet.
I'm not a hole
I'm a whole mountain.
In 2016, LGBTQ historian Mark Meinke petitioned the DC government to make the Furies house a national landmark. Today, 219 11th Street SE is listed in the national register of historic places, honored for its "early expression of the character, role and ideology of the lesbian community."

Add to your library list:
​​Read more:
Watch more:
** Send your own recommendations for women to know! Reply to this newsletter with your lady and she could be featured in an upcoming edition. You can browse the archive here. **