A Woman to Know: Virginia Prince
In thinking back over my life, I saw all the pain and heartache I'd been through and how much of it could've been avoided if I'd known myself better. — Virginia Prince
In thinking back over my life, I saw all the pain and heartache I'd been through and how much of it could've been avoided if I'd known myself better. — Virginia Prince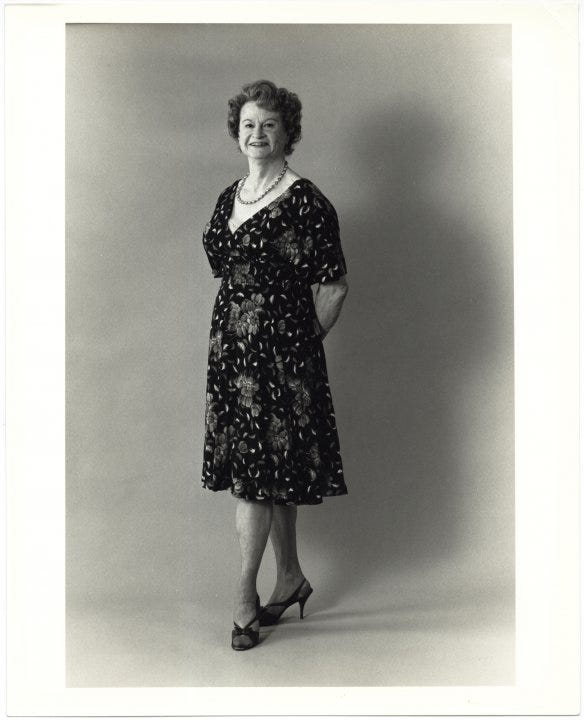 (image via Wikimedia Commons)
For the first 50 years of her life, Virginia lived two lives. By day, she was Arnold, the family man and beauty product chemist; at night, she was Virginia, the woman she knew herself to be. In 1950, in the midst of a nasty divorce, Arnold's estranged wife brought her husband's history of dress-wearing to the court, even making headlines. But the case was settled allowing both parents to share custody, then a major win for the LGBTQ community.
The court case galvanized Virginia and she began exploring her belonging within the LGBTQ community. In 1960, she began publishing Transvestia magazine, giving voice to numerous other trans women and establishing a print record of their experiences.
After the devolution of two marriages and a six-week solo trip across the United States and Canada, Virginia publicly came out as transgender in 1968. She said traveling alone as a woman helped give her the courage to live full-time as a transgender woman.
As Virginia wrote in "The How and Why of Being Virginia," her monthly column in Transvestia:
I decided that the very tempering experiences that had hurt me so much had given me the growth, the freedom, and the guts, if you will, to start doing something about it for others in the hope that they might be spared some of what I had been through. So, it's one of the biggest satisfactions of my life when I get letters from so many of you indicating that my own heartaches, which led imperceptibly toward my present activities, have not been in vain. Your letters of appreciation tell me so every day.
She popularized the term "transgender" and established an organization for trans women, The Foundation for Full Personality Expression.
When she died in 2009, activists remembered her as the "Pioneer of the Transgender Movement" and "The Mother of the Movement."

Add to your library list:
Read more:
Hear more:
See more:
Send your own recommendations for women to know! Reply to this newsletter with your lady and she could be featured in an upcoming edition.