A Woman to Know: Sylvia Rivera
You all had rights. But we had nothing to lose.— Sylvia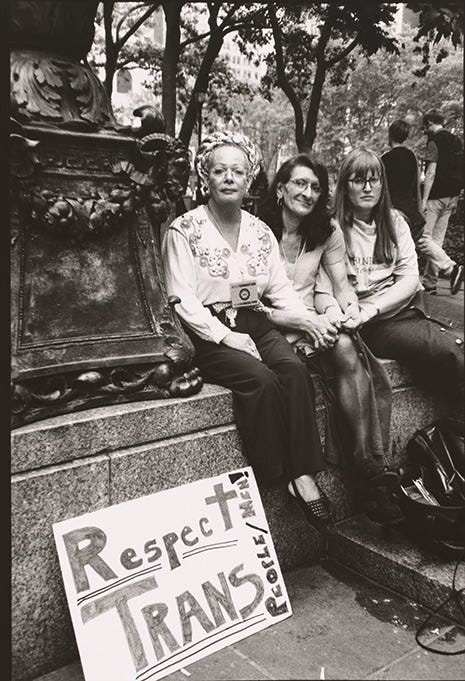 On June 28, 1969, Sylvia Rivera was a 17-year-old Puerto Rican drag queen, throwing a bottle into the crowd at the now-infamous Stonewall Inn uprising. "I'm not missing a minute of this," she told a bystander. "This is the revolution!"

That same year, Sylvia co-founded the Street Transvestite Action Revolutionaries, STAR, an organization dedicated to protecting homeless gay and transgender youth. Her life was all about inclusion — including all voices in the national gay rights movement, including more people in the fight for marriage equality and including all energies in the continuing struggle for rans representation.

In the image above, she's pictured between her longtime partner, Julia, and her longtime friend, Christina. Now, that photo hangs in Washington, DC's National Portrait Gallery — the first portrait of a trans woman to be included in the museum collection. That's Sylvia — forever breaking barriers.

Add to your library list:
​Read more:
Listen more:
*~Send your recommendations for women to know! Reply to this newsletter with your lady and she could be featured in an upcoming edition.~* You can browse the archive on Tumblr.