A Woman to Know: Stormé Delarverie
You do what's appropriate for the time. That's it. — Stormé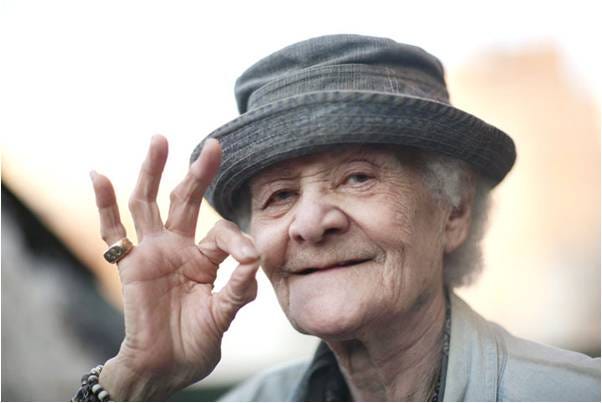 (Photo via Sam Bassett)
When she died in 2014, Stormé Delarverie was a 93-year-old forgotten gay rights icon living in a Brooklyn public nursing home, under legal guardianship for longtime mental health issues.

But when she was alive, man — Stormé was unstoppable. She was the cross-dressing MC of New York City's 1960s drag scene. She was (allegedly!) the first to throw a punch at the Stonewall Riots. She was a roaming bouncer and beloved guardian of the now-gone lesbian bar strip in Manhattan's West Village. She carried a gun, threw out any "ugliness" and called all the bar patrons her "baby girls." She was a longtime resident of the Hotel Chelsea, renowned as the legendary spot's "gay superhero."

In so many ways, she was never forgettable at all.

Add to your reading list:
Read more:
Watch more:
*~Send your recommendations for women to know! Reply to this newsletter with your lady and she could be featured in an upcoming edition.~* You can browse the archive here.