A Woman to Know: Rosalie Barrow Edge
She's the only honest, unselfish indomitable hellcat in the history of conservation. — Willard Gibbs Van Name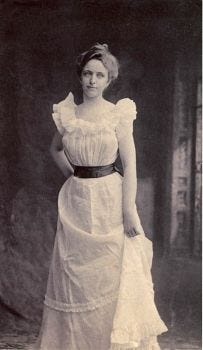 (image via Audubon Society)

After a childhood of Gramercy Park balls, calling cards and petticoats, Rosalie finally left New York society in 1929, dedicating her life to the thing she loved most: her lifelong hobby, birdwatching.

She had learned all her political tactics from her suffragette friends, who taught Rosalie that pamphlets, speeches, grassroots activism and community organizing would be key to her cause.

As one of the founding members of the Emergency Conservation Committee, Rosalie toured the nation, scouting birds' endangered habitats and advocating for preservation. In 1934, she created Hawk Mountain Sanctuary, the first protected space for birds -- not just in America, but in the world.

She continued bird-watching all her life, even from her home in New York City. She kept a list of the birds she spotted in the city's concrete wilderness. By the time she died in 1962, her list numbered more than 804 species.

Add to your library list:
​​Read more:
Watch more:
** Send your own recommendations for women to know! Reply to this newsletter with your lady and she could be featured in an upcoming edition. You can browse the archive here. **