A Woman to Know: Patsy Mink
[Be] willing to cut the first furrow in the ground. — Patsy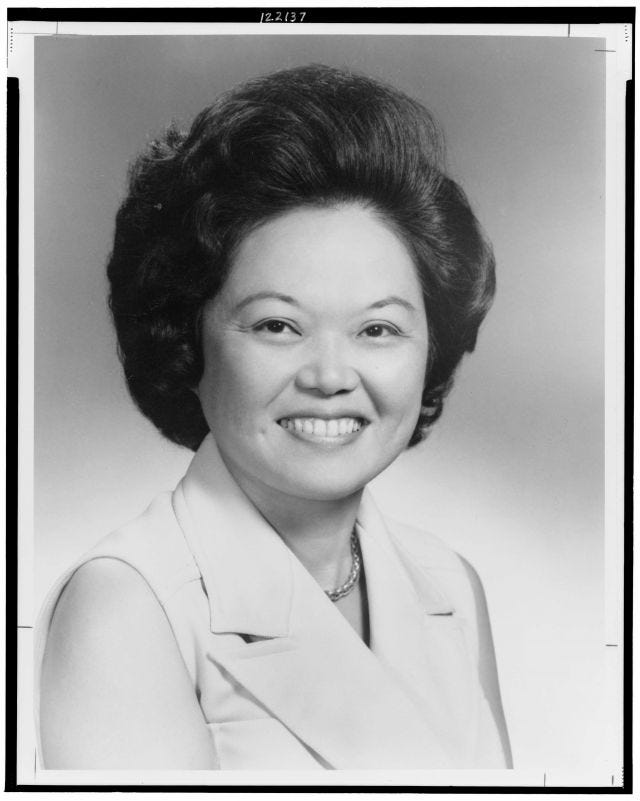 (image via Library of Congress)
How's this for some "firsts": the first Japanese-American woman to practice law in Hawaii, the first woman of color elected to the U.S. House of Representatives, the first Asian-American woman to serve in Congress *and* *in addition to all of that* the first Asian-American woman to run for president.

Oh, and there's more. She wrote Title IX -- and got it passed.

I mean, wow. Wow.
Add to your reading list:
Read more:
Watch more:
*~Send your recommendations for women to know! Reply to this newsletter with your lady and she could be featured in an upcoming edition.~* You can browse the archive on Tumblr.