A Woman to Know: Nettie Honeyball
There is no reason why football should not be played by women, and played well, too. — Nettie Honeyball
There is no reason why football should not be played by women, and played well, too. — Nettie Honeyball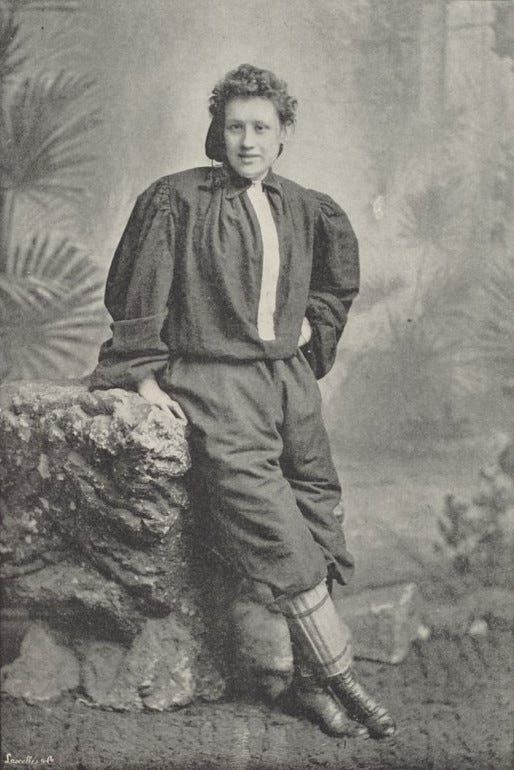 (image via Wikimedia Commons)
In 1894, when Nettie Honeyball (not her real name — we still don't know her real name!) first began putting ads in the classifieds looking for fellow female footballers to start a team, she was doing so with one very ambitious goal: "proving to the world that women are not the 'ornamental and useless' creatures men have pictured."
She wasn't alone in sharing this goal; in 1895, an entire teamful of women had responded to Nettie's ads. Together, they formed the British Women's Football Club, the first of its kind in the world. They scandalized Victorian England with their attire (collared shirts! pants!! SHIN GUARDS!!!) but drew crowds to their matches, heralding the start of a new century and the dawn of changing attitudes.
As Nettie later told reporters,
I look forward to a time when ladies may sit in Parliament and have a voice in the direction of affairs, especially those which concern them the most.
Add to your library list: 
Read more:
Send your own recommendations for women to know! Reply to this newsletter with your lady and she could be featured in an upcoming edition.