A Woman to Know: Mildred Loving
It was God's work. — Mildred Loving
It was God's work. — Mildred Loving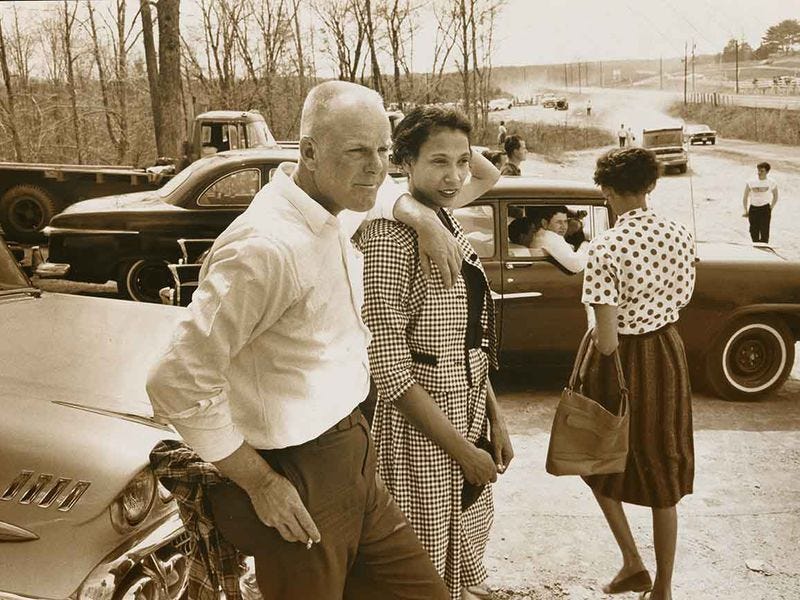 (image via the National Portrait Gallery)
In 1963, Mildred Loving wrote a letter to then-Attorney General Robert F. Kennedy. Five years earlier, she and her husband had been cast out of their home state of Virginia. Their crime: miscegenation. At the time 24 states, including the Lovings' beloved home state of Virginia, banned marriage between people of different races.
In her letter to Kennedy, Mildred wrote she and her husband were tired of their lives as outcasts. They wanted to return to Virginia and live legally as man and wife. Kennedy told her she had a case and set the Lovings up with a lawyer at the ACLU.
The case went all the way to the Supreme Court. In 1967, in a unanimous decision, overturned the state miscegenation laws that sought to separate Mildred from her husband. As Chief Justice Earl Warren wrote, "We have consistently denied the constitutionality of measures which restrict the rights of citizens on account of race."
The Lovings never wanted public attention. They just wanted to live as a happily married couple in Virginia. After the ruling, they moved back and raised their family in relative quiet.
As her lawyer later told NPR:
They were very simple people, who were not interested in winning any civil rights principle. They just were in love with one another and wanted the right to live together as husband and wife in Virginia, without any interference from officialdom. When I told Richard that this case was, in all likelihood, going to go to the Supreme Court of the United States, he became wide-eyed and his jaw dropped.
After Richard died in 1975, Mildred declined interviews. She reached out in 2007, after decades of silence, to lend her voice to the calls for legalizing gay marriage. She died the next year.
Add to your reading list:
Read more:
Hear more:
Send your own recommendations for women to know! Reply to this newsletter with your lady and she could be featured in an upcoming edition.