A Woman to Know: Maud Gonne
Tread softly because you tread on my dreams. — W.B. Yeats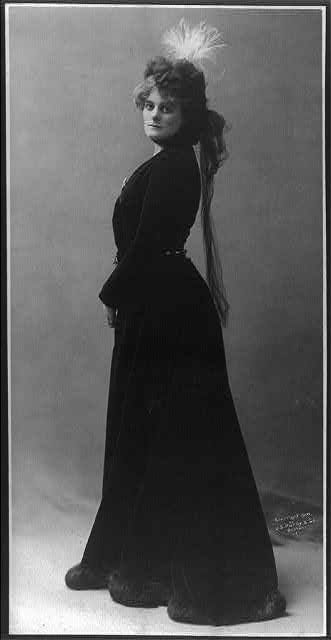 (image via Library of Congress)

Throughout her life living in Belle Epoque Ireland, Maud made a name for herself: as a stage actress, Home Rule advocate, a part-time mystic, a women's rights activist and even as a political revolutionary.

But today, the world remembers Maud Gonne as the muse behind many of W.B. Yeats's most famous verses. He proposed to Maud four different times over the course of their romance, but Maud refused each time, citing a multitude of reasons: she didn't want to convert to Catholicism, she was busy with the Irish revolution and she thought he wasn't radical enough in his politics to be her partner in marriage.

But each time, she let him down gently: "Marriage would be such a dull affair — poets should never marry. The world should thank me for not marrying you."

And speaking of Yeats and Maud, I'm traveling through England and Ireland for the next 10 days! So consider this newsletter on vacation as well — in the meantime, send your recommendations for women to know!

Add to your library list:
​​Read more:
Hear more:
** Send your own recommendations for women to know! Reply to this newsletter with your lady and she could be featured in an upcoming edition. You can browse the archive here. **