A Woman to Know: Mary Frances Gerety
She really created these romantic ideas that we now associate with diamonds, but she herself was not romantic in any way. It didn't interest her. — J. Courtney Sullivan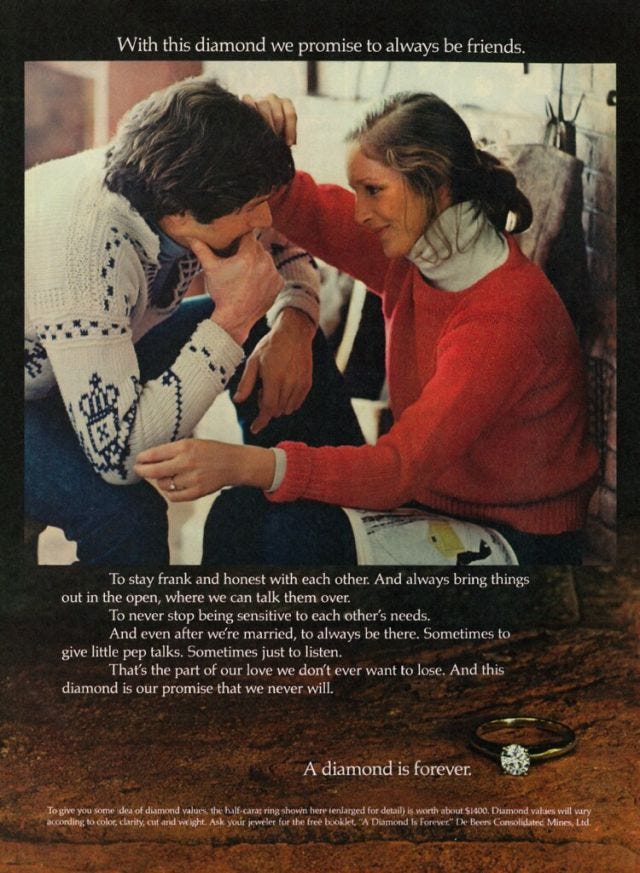 (image via Flickr)

Mary Frances wrote one of the most famous ad slogans of all time: "A Diamond is Forever."

In 1943, she joined a Philadelphia ad agency, hired as a female copywriter to write for female audiences. She started noodling on an ad campaign for De Beers Diamonds, one that would ultimately make the diamond ring a ubiquitous part of American life. Back then, engagement rings weren't the norm. But following Mary Frances's successful pitch to the company, couples of the 1950s soon began thinking about marking their commitments with a "forever" symbol. She worked on De Beers campaigns for 25 years, writing every single one of the company's ads.

Mary Frances herself never married, but her work remains legendary, and indirectly (or some would say very directly!), she inspired millions of people to look at diamonds in a whole new way. In 1999, Advertising Age honored "A Diamond is Forever" as "The Slogan of the Century."

Add to your library list:
​​Read more:
Hear more:
** Send your own recommendations for women to know! Reply to this newsletter with your lady and she could be featured in an upcoming edition. You can browse the archive here. **