A Woman to Know: Marcella Hazan
I consider cooking to be an act of love. — Marcella Hazan
I consider cooking to be an act of love. — Marcella Hazan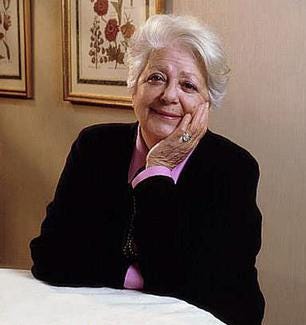 (image via Wikimedia Commons)
A can of tomatoes. Five tablespoons of butter. A whole onion. These are the ingredients making up Marcella Hazan's legendary tomato sauce, and they epitomize Marcella's approach to cooking: keep it simple, and keep it good.
But when Marcella first arrived in Manhattan in 1955, she didn't know how to cook. She was a love-struck newlywed, an Italian immigrant eager to learn English and throw herself into American life. But she had no plans to learn her way around the kitchen.
After a year in New York, however, she couldn't find work, despite her advanced degrees. Losing out on multiple jobs forced her to stay home, and that's when Marcella decided she'd try cooking. But she visited American markets with horror. The lackluster produce! The flavorless cheese! The stale pasta! She took to making her own recipes at home, marked by a hyper-focus on ingredient and freshness.
She began packing elaborate lunches for her husband and watched hours of sports on TV, which she credited with improving her English. Then in, 1969, she took a Chinese cooking class with a friend. When the teacher had to cancel, the other students asked Marcella to teach them the basics of Italian cuisine. From there, rumors of the hit class reached publishing magnates. Boom — at age 50, Marcella became a best-selling author and a cooking sensation.
She won hearts with her simple recipes, of course, but also with her raspy voice, bourbon-drinking joie de vivre, heartfelt writing and earnest love of hearty eaters.
As she wrote in her seminal text, The Classic Italian Cookbook:
What I love is to cook for someone. To put a freshly made meal on the table, even if it is something very plain and simple, as long as it tastes good and is not a ready-to-eat something bought at the store, is a sincere expression of affection. It is an act of binding intimacy directed at whoever has a welcome place in your heart. And while other passions in your life may at some point begin to bank their fires, the shared happiness of good homemade food can last as long as we do.
Add to your reading list:
Read more:
Hear more:
Send your own recommendations for women to know! Reply to this newsletter with your lady and she could be featured in an upcoming edition.