A Woman to Know: Madame Ganna Waska
Nature herself coquettishly conspires in pressing you to her bosom. — Madame Ganna Walska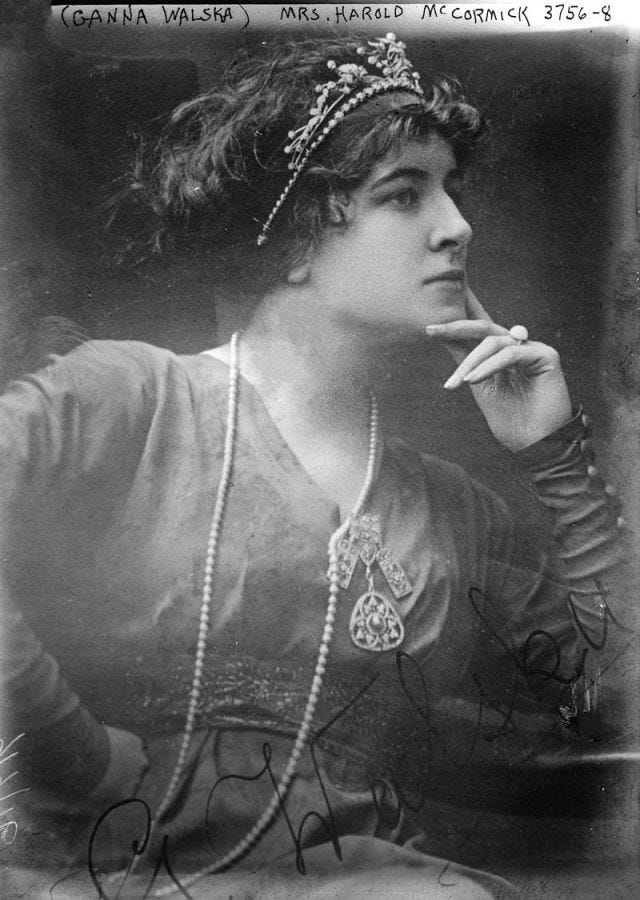 (image via Wikimedia Commons)

The New York Times deemed her "Enemy of the Average." In Los Angeles, headlines proclaimed "A diva loves high drama." Calling herself Madame Ganna Walska, Hanna Puacz sold out theater after theater as a Polish opera singer who traveled the world and shocked society with six scandalous marriages.

But beyond all of the parties and pearl necklaces, Ganna cared most about her garden, Lotusland. On her private estate in Montecito, California, she cultivated 37 acres of tropical blooms, seashell sandboxes, trellising vines, jewel-encrusted fountains, flowering cacti and (hence the garden's name) thousands of water lilies floating in the reflecting pools. "Not even the sky was my limit," she said of her botanical aspirations. "I want bigger, higher, limitless altitudes." She designed seven specialty gardens, including, most infamously, the Blue Garden, a night-flower wonderland that blooms only in moonlight.

Later in life, she'd sell jewelry and auction heirlooms to fund her grandest visions for Lotusland, decorating the gardens with prehistoric flowers and plants, many of which can still be seen in the gardens today. Also visible in the gardens: the Madame Ganna Walska Tropical Water Lily, a floating flower named for the green thumb herself.

Add to your library list:
​​Read more:
Watch more:
** Thank you to Zoe Lance for recommending Ganna as a woman to know! Send your own recommendations, too. Reply to this newsletter with your lady and she could be featured in an upcoming edition. You can browse the archive here. **