A Woman to Know: Lena Horne
I'm not alone, I'm free. I no longer have to be a credit, I don't have to be a symbol to anybody; I don't have to be a first to anybody. — Lena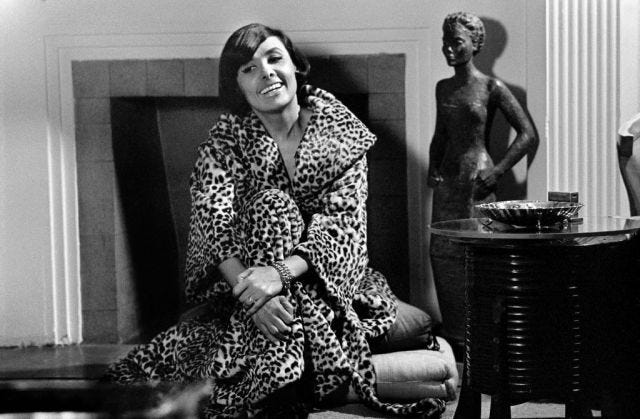 (image via The New York Times)

This is my favorite photo of Lena Horne.

Even after her multitude of artistic successes — performing on Broadway, selling out shows, headlining movies and winning hearts everywhere — property owners in New York wouldn't rent to Lena and her white husband, composer Lennie Hayton.

Lena was the first black performer to be signed to a big-ticket contract at a major Hollywood studio, and she used her fame to draw attention to civil rights throughout the 1950s and 1960s. Her contract didn't guarantee her equality, though; throughout her career she battled racism within industry and outside it — like with the apartment. "They didn't make me into a maid, but they didn't make me anything else, either," she remembered about her silver screen life. "I was like a butterfly pinned to a column, singing away in Movieland."

That's why I love this photo. It's Lena in her own place, at 300 West End Avenue on New York's Upper West Side. She and her husband bought the place from fellow musician Harry Belafonte. Harry beat the racist landlords at their own game — when they refused to rent to Harry and other black musicians, Harry bought the entire building outright. And then he sold the available units to whoever he damn well liked.

Lena took the penthouse.

Add to your reading list:
Read more:
Watch more:​
*~Send your recommendations for women to know! Reply to this newsletter with your lady and she could be featured in an upcoming edition.~* You can browse the archive here.