A Woman to Know: Keiko Fukuda
Be strong, be gentle, beautiful, in mind, body and spirit. — Keiko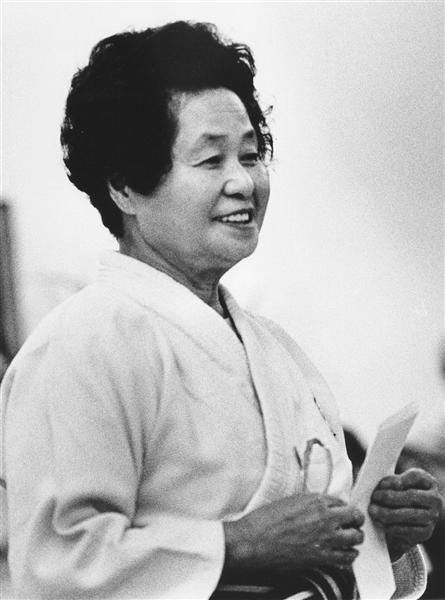 (portrait by Charles Kennard)
At the time of her death in 2013, at 99 years old, Keiko was the highest-ranked female judo master in world history. As a teenager, she had been personally invited to study at the Kodokan with judo's founder — a place of privilege in the 1930s, when many Japanese women were discouraged from studying martial arts. As Keiko described it: "I chose to live my life in judo over marriage."

But for 30 years, Keiko wasn't permitted to rise past level five in her training. The highest rank a female judo instructor could achieve was fifth dan — that is, until Keiko and other women launched a 1970s campaign to equalize judo rank. After rising to sixth dan (she'd later reach 10th), Keiko started the Joshi Judo Camp for young women, inviting women from all paths of life to study at her studio in California.

Add to your reading list:
Read more:
Watch more:
*~Send your recommendations for women to know! Reply to this newsletter with your lady and she could be featured in an upcoming edition.~* You can browse the archive here.