A Woman to Know: Jeannette Rankin
I may be the first woman member of Congress, but I won't be the last. — Jeannette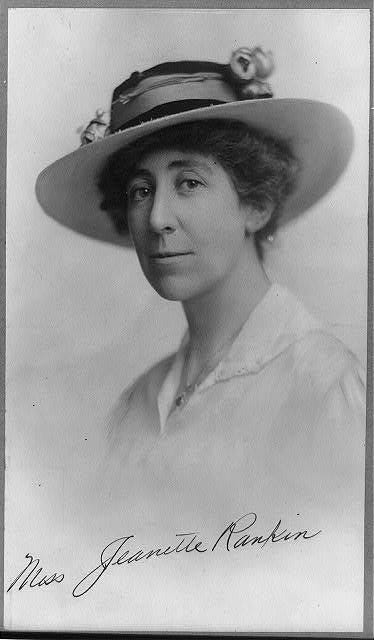 (image via Library of Congress)

A full century ago, Jeannette Rankin won her House seat in Montana — before women even had the right to vote. As the first woman to hold Congressional office (Let me repeat: the FIRST), she wasted no time advancing women's suffrage on the national agenda. She was most proud of the 19th amendment, which she helped pass in 1920.

Jeannette was a passionate pacifist, voting against both World Wars and multiple military actions during her two terms. In 1941, she was the only member of Congress to vote against taking military action after Pearl Harbor. Let me repeat: the only vote.

"Probably a hundred men in Congress would have liked to do what she did," he wrote, "But not one of them had the courage to do it."

Brief newsletter announcement: I am headed to Jeannette's Big Sky Country for a whole week of vacay — so look out for the next edition to hit your inboxes when I return, June 6!

Add to your library list:
​​Read more:
Watch more:
** Send your own recommendations for women to know! Reply to this newsletter with your lady and she could be featured in an upcoming edition. You can browse the archive here. **