A Woman to Know: Helia Bravo Hollis
When it touches me, death will be well-received. For me, it is purely a biological question. — Helia Bravo Hollis
When it touches me, death will be well-received. For me, it is purely a biological question. — Helia Bravo Hollis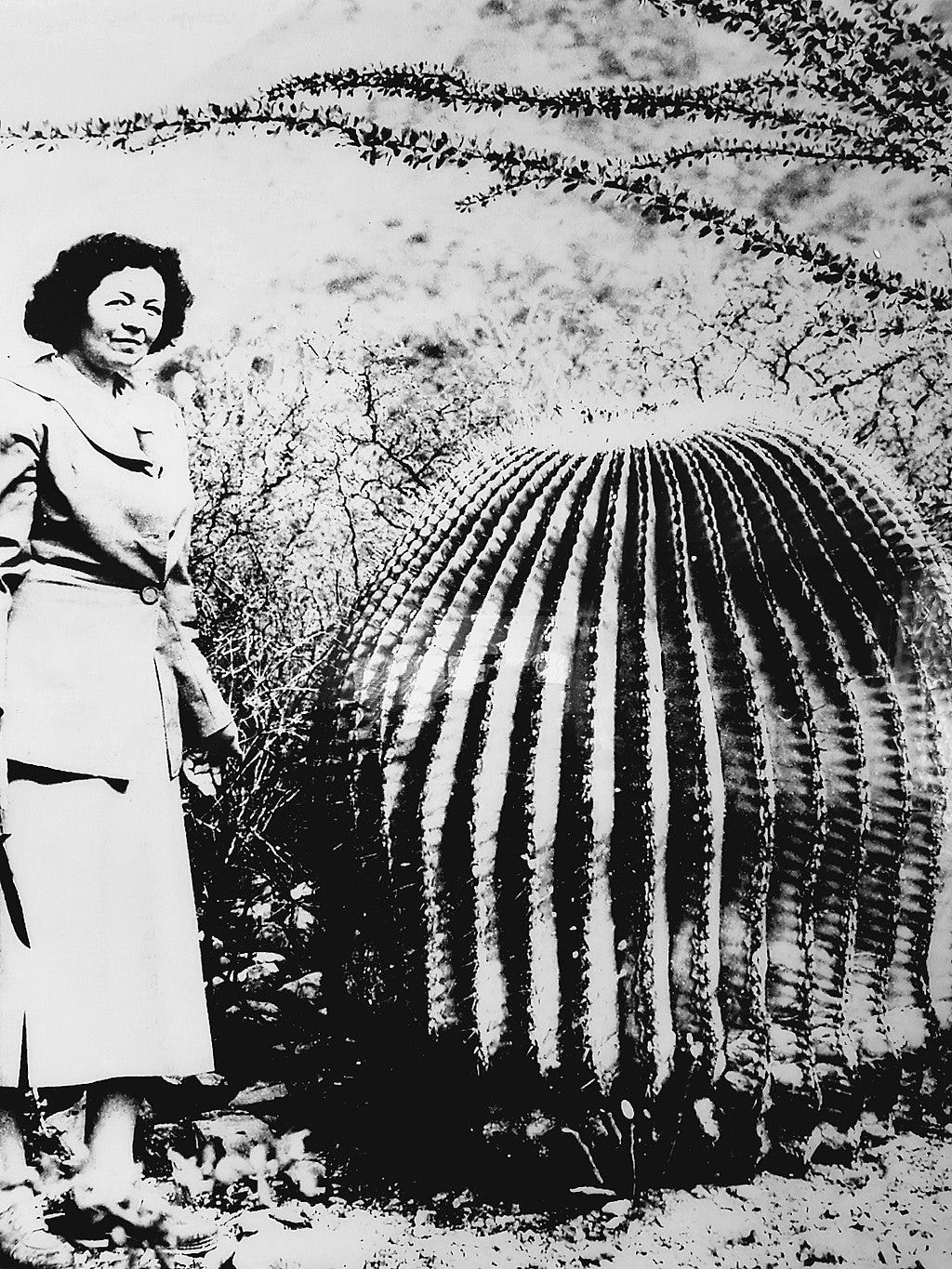 (image via Wikimedia)
When she was a child, Helia's parents took her on long Sunday walks through the gardens and parks of Mexico City. The strolls inspired her lifelong love of succulents and cactus plants, at the time two rarely-studied botanicals.
Throughout the revolutions and political conflicts of the 1910s and 1920s, Helia took refuge in her studies and dedicated herself wholeheartedly to her work. By 1930, Helia she published her first botanical study, landing her a job at the Institute of Biology. In 1937, she published her landmark book, "La cactáceas de Mexico," and from there she went on to found the Mexican Cactus Society and establish a thriving botanical garden at the Universidad Nacional Autonoma de Mexico (today now named the Helia Bravo Hollis Garden in her honor).
As a professor, her students adored her. They called her "La Maestra Bravo" and tended the UNAM garden alongside her. Helia encouraged them to pick up the mantle and add their own discoveries to the still-growing study of native cacti and succulents.
By the end of her life, after more than 60 years of field study, she'd published 170 articles on her botanical research. Two catci and six subspecies are named for her, including the Heliabravoa and the Bravothrips.
Add to your library list:
Read more:
See more:
Send your own recommendations for women to know! Reply to this newsletter with your lady and she could be featured in an upcoming edition.