A Woman to Know: Eloise Page
Eloise Page is in so many ways an intelligence pioneer. — George J. Tenet
Eloise Page is in so many ways an intelligence pioneer. — George J. Tenet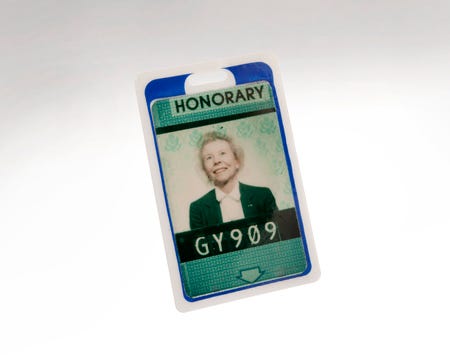 (image via The CIA Museum)
At Georgetown Christ Episcopal Church, Eloise taught Sunday school and arranged altar flowers. She prized good manners and wore white gloves for "going out." She never married or had children, but she treated her golden retrievers as beloved members of the family.
At work, however, Eloise had an entirely different reputation, one that would have likely surprised her Sunday school students.
Right before the end of World War II, Eloise found a job as an administrative assistant to a counterintelligence officer. Just two years later, with the creation of the Central Intelligence Agency, she got a promotion to the CIA Director of Operations — a new role that would define her life.
In her 40-plus-year career, Eloise broke many glass ceilings at the CIA. She worked as the agency's first female station chief (in Athens, Greece), the first female deputy director of the Intelligence Community and the first-ever chairwoman of the Critical Collection Problems Committee. The Defense Department called her "The Iron Butterfly." One CIA colleague described her as "a Southern lady with a core of steel."
When she retired in 1987, she'd been the highest-ranking female officer for a full 13 years. Industry leaders so respected her terrorism expertise that they invited her back to lead trainings and consultations.
Add to your library list:
Read more:
Send your own recommendations for women to know! Reply to this newsletter with your lady and she could be featured in an upcoming edition.