A Woman to Know: Daisy Bates
No man or woman who tries to pursue an ideal in his or her own way is without enemies. — Daisy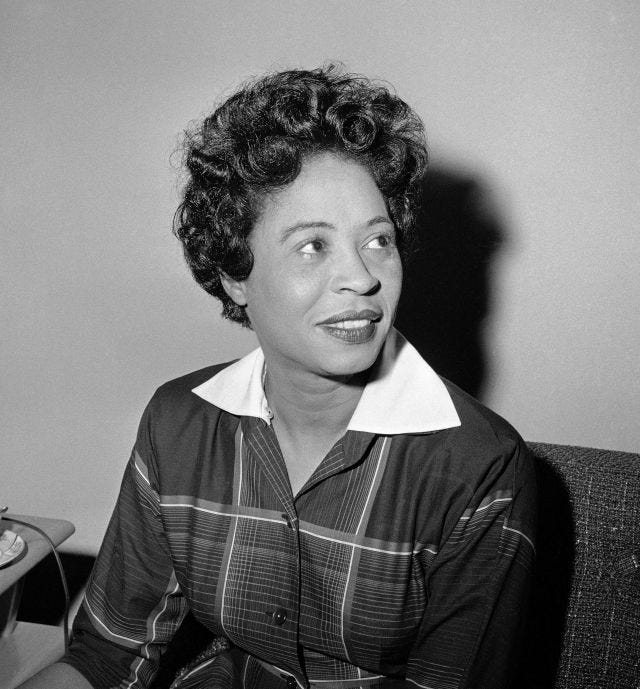 (image by the Associated Press)
In 1957, three years after Brown v. Board of Education, Little Rock, Arkansas hadn't integrated its school system.

Daisy Bates was president of the Arkansas NAACP and senior reporter at The Arkansas State Press, the largest black newspaper in the state, owned and managed by her husband. She wrote and reported on Little Rock's refusal to integrate; she even took the school system to court. But nothing was changing — to affect change on a federal level, with national attention, Daisy knew the movement needed black students sitting in Little Rock school desks.

So she recruited nine black high schoolers. The group, known as the Little Rock Nine, planned to integrate Little Rock Central High School on Sept. 25, 1957. They met at Daisy's house that morning and walked to school. They were met with angry mobs, death threats and a National Guard escort. But they walked inside.

"[Daisy] was a quarterback, the coach," Ernest Brown, one of The Little Rock Nine, told NPR on the 50th anniversary of the integration. "We were the players."
Add to your reading list:
Read more:
Listen more:
Watch more:
*~Send your recommendations for women to know! Reply to this newsletter with your lady and she could be featured in an upcoming edition.~*