A Woman to Know: Cheng Chui Ping
Sister Ping is one of the first, and ultimately most successful, alien smugglers of all time. — U.S. Department of Justice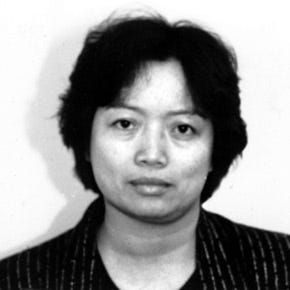 (image via FBI)

FBI agents reviled her as "the queen of the snakeheads." But in Chinatown, immigrants praised her as "Sister Ping."

For years, Cheng Chui Ping ferried Chinese "customers" across the ocean to the United States. Travelers would pay "snakeheads" like Ping as much as $35,000 for faked documents, safe passage and a guaranteed home in America. After several years ferrying thousands of undocumented immigrants into the U.S., "Sister Ping" made millions.

But the ring didn't last long. After several years running her "business" — first based in the U.S., then from China (to escape American authorities) — she got caught. When she died in 2014, having served just a fraction of her 34-year-prison sentence, Chinese language newspapers mourned the death of their heroine. "Immigration hero," one headline proclaimed.

Add to your library list:
​​Read more:
Hear more:
** Send your own recommendations for women to know! Reply to this newsletter with your lady and she could be featured in an upcoming edition. You can browse the archive here. **