A Woman to Know: Belle Starr
I am a friend to any brave and gallant outlaw. — Belle Starr
I am a friend to any brave and gallant outlaw. — Belle Starr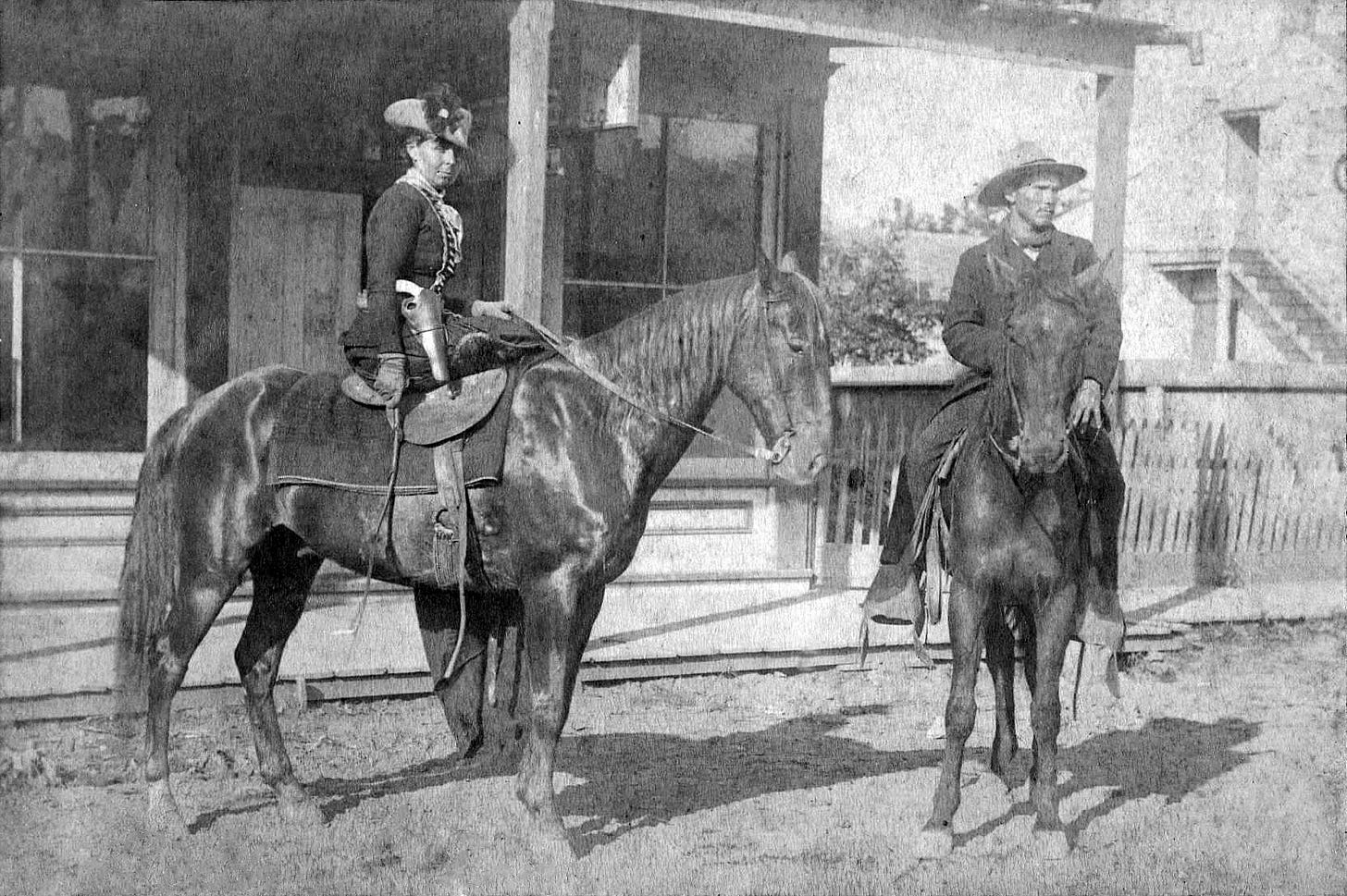 (image via Wikimedia Commons)
Locals knew her "The Female Jesse James," "The Petticoat Terror of the Plains," "The Wild Western Amazon" and "The Bandit Queen."
Every the lady, Belle always rose side saddle and wore a feathered riding hat — even as she toted two guns and galloped away from authorities. Her ladylike demeanor was part of her Wild West bandit queen act. After a slew of horse thefts, stagecoach robberies and gunfights, she became a legend in the post-Civil War West.
She and her first husband, Jim Reed, turned to a life of crime after they moved from Missouri to Oklahoma. When she left him for Sam Starr — of the notorious vigilante Starr Family — her fame only grew. She traveled from Oklahoma to Texas and California, running with different horse thieves and gangs along the way.
She eventually died in an ambush with unknown enemies — another gang of outlaws? local law enforcement? rival Starr members? — and her murder remains unsolved.
Add to your library list:
Read more:
Hear more:
Send your own recommendations for women to know! Reply to this newsletter with your lady and she could be featured in an upcoming edition. You can browse the archive here. **