A Woman to Know: Althea Gibson
I'm playing tennis to please me, not them. — Althea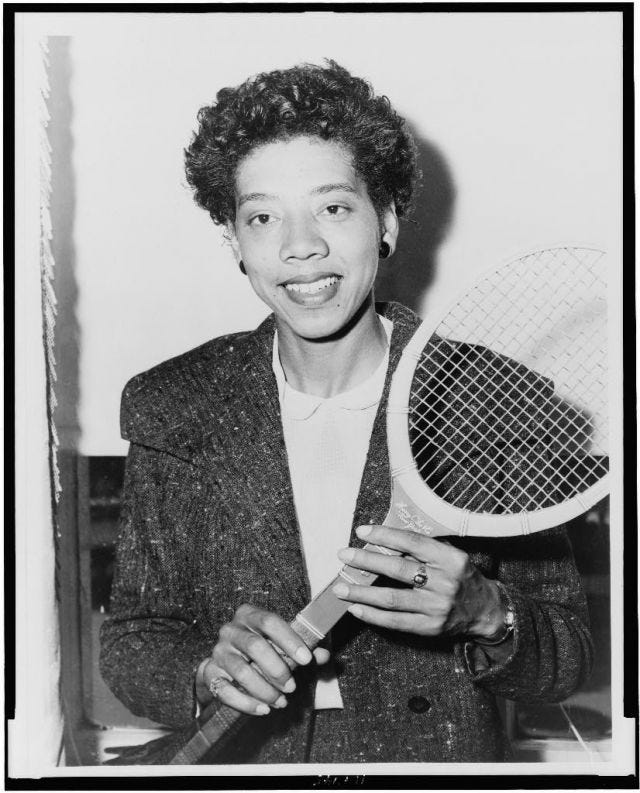 (image via Library of Congress)

Althea was a lot of firsts — the first black athlete to play at Wimbledon, the first woman of color to win a Grand Slam, and one of the first-ever inductees in the International Women's Sports Hall of Fame. And yeah, she was a killer player — maybe the best ever.

As Serena's former coach said, "I think she'd beat the Williams sisters."

Add to your reading list:
Read more:
*~Thank you to Rachel G. Bowers for recommending Althea as a woman to know! Rachel does sports things online, so if you like sports things, follow her on Twitter.~*

*~Send your recommendations for women to know! Reply to this newsletter with your lady and she could be featured in an upcoming edition.~* You can browse the archive on Tumblr.