A Woman to Know: Alice Hamilton
Everything I discovered was new and most of it was really valuable. — Alice Hamilton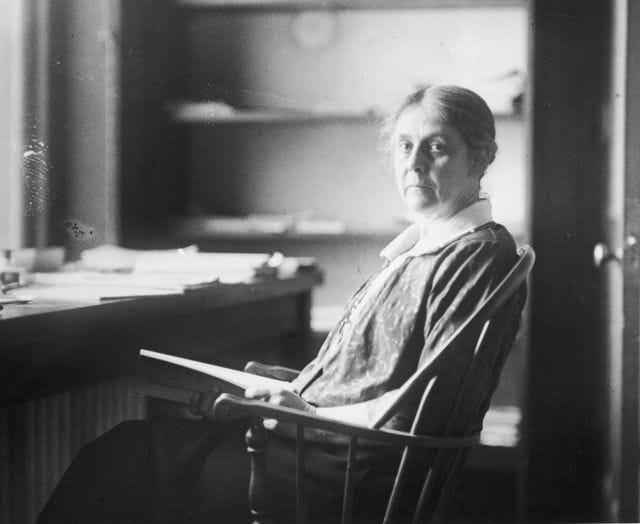 (image via The Huffington Post)

Lead poisoning, lung disease, carbon monoxide poisoning — before Alice Hamilton investigated factory conditions in the late 1900s, factory workers blindly suffered from these toxic illnesses. In her work among Chicago's working class neighborhoods, Alice was the first doctor to draw the dotted line from the cramped, toxic-ridden, smoke-filled factories to the insidious diseases affecting many of the poorest workers.

Throughout the latter half of America's Industrial Revolution, she advocated for workers' compensation and led the fight for vast occupational health reform. And, most importantly, she pushed for the medical community to officially recognize the field she pioneered, "occupational health."

In 1919, Harvard invited her on as faculty — the first woman ever. The White House applauded the appointment, her colleagues at medical school honored her work and The New York Tribune declared "A Woman on Harvard Faculty — The Last Citadel Has Fallen — The Sex Has Come Into Its Own."

Alice rolled her eyes at the fanfare: "Yes, I am the first woman on the Harvard faculty — but not the first one who should have been appointed."

Add to your library list:
​​Read more:
​​Hear more:
** Send your own recommendations for women to know! Reply to this newsletter with your lady and she could be featured in an upcoming edition. You can browse the archive here. **